Online video, with a few exceptions, is essential for marketing. Utilizing Video content, marketers can gain far more data about their consumers than it is possible with traditional content. As well as how many "views" your content receives, you can find out how many new subscribers to your content one video enabled, and have the data to demonstrate which video actually generates more business. With the right tools, you can even obtain hard data to show where your company is missing the mark such as at what points people skipped parts of your content, and when they stopped engaging entirely. There is no comparison with the potential data points video content generates in comparison with traditional marketing tools.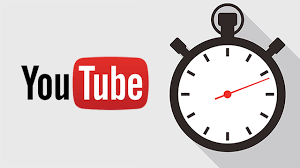 In 2017, collectively we watched a billion hours of video content on YouTube in a day for the first time - a billion! Three years later, that number is reached every day along with over 2 billion monthly logged-in users on the site. There was 100 billion hours spent watching gaming content on YouTube this year alone. The numbers are only set to increase with the data and analytics firm, App Annie forecasting that we would spend 674 billion hours watching video content on mobiles in 2020.
The numbers are vast, but bear in mind that in less than a decade, the number of Americans with a smartphone has gone from 35% in 2011 to 81% in 2019. Worldwide, more people are gaining access to the internet through mobile devices than traditional means. Pew Research found that across 11 emerging and developing economies in 2019, a median of 53% had access to a smartphone whereas only a median of 34% had access to a home computer or tablet. According to Cisco - over 70% of the world's population will have access to mobile connectivity by 2023 - of which 1.4 billion phones in use will have access to 5G networks. The implications of 5G alone need to be examined as PWC and the World Economic Forum estimate that the 5G ecosystem will create $13.2 trillion in global economic value by 2035 and generate 22.3 million jobs in the 5G global value chain alone. If current trends continue, this is set to lead to further explosive growth in video content being watched.
Of course, while it has become a tired statement to make, it is nonetheless true that Covid has changed the rules of the game. In America with the new administration making public statements on having a national lockdown, unless there is a radical shift in policy there could be another year or more with restrictions in place in most countries. Even once we overcome the pandemic, life won't return to the same as before. For a lot of people and companies, they will make working from home continue to be the norm rather than the exception. With internet connectivity at its current level, why spend hundreds of hours commuting to the office when you can do most of your work from home? The pandemic has forced a social change which may otherwise have taken decades to come about in the space of a few months. Already, the coronavirus has accelerated mobile usage by an estimated two to three years. This will require everyone to continue to have a radical rethink about online marketing. If everyone is using and consuming video - how do you standout?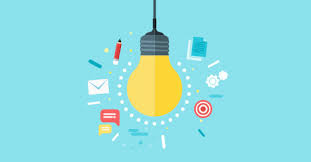 What makes a successful campaign? Three things. Firstly, the idea of storytelling. There is a huge amount you can do utilising video to tell your brand's or product's story, from behind-the-scenes videos to customer and brand success stories. People engage with narrative. A narrative which explains why you do something, and to a lesser extent how you do something over what you do is a powerful tool at your disposal. There is a reason why we all brought iPod's in the noughties rather than an alternative brand because we brought into Apple's highly successful narrative. On that note, there is a reason why so many 'educational' YouTube channels use some form of animation in their content. It is much easier to tell a narrative, or explain a complex idea through animation than through nearly any other medium.
Next with advertising content. Marketers and companies now have much faster feedback on marketing campaigns. You still can't change the product in real time but we have reached a stage where you very nearly can. You can see where your campaign is failing, make the changes and receive the benefits on the same day. The cost of adjusting or having a radical change in a campaign is infinitesimally smaller than what it used to be. You aren't just limited on how you present your content. More importantly, the cost per view on online platforms is far cheaper than traditional sources, according to Statista, the average cost per thousand viewers (CPM) was $17.50 on cable networks for the Upfronts during 2018-19. In the first quarter in 2018 at Google, the average CPM was $2.80 and $0.75 per click.
With the ability to advertise to the world on a single platform, everyone must be more careful with correctly identifying and targeting their audience and level of engagement. There is a lot to be said for targeted advertising online, even if everyone has an anecdote about an inappropriately placed online advertisement. However, go to any online forum and there is increasing discontent online regarding digital advertising, especially the unskippable ads and ones which "follow you around". In 2018, more than 40% of respondents to a survey agreed that targeted ads were far too aggressive in "following me on every device or browser", and even in 2016, the New York Times published an article about the problem. With the increasing usage of ad blockers and similar software, you need to have content engaging enough for customers to come to you rather than only reaching out into the void.
Finally, video content is endlessly versatile. Have a new product? Create a demonstration video. Have an engaging interview with an expert or thought leader? Post it as a single video as well as separate videos containing the highlights. Marketing campaign in an area with a different majority language on a budget? Add subtitles using a tool like Subly. Want to avoid the hassle of printing out complex instructions? Make a 'how-to' video. You can use video for internal projects such as training, recruiting, motivation, CEO/key staff messages, explaining products or celebrating successes. Your options are near limitless when utilizing video.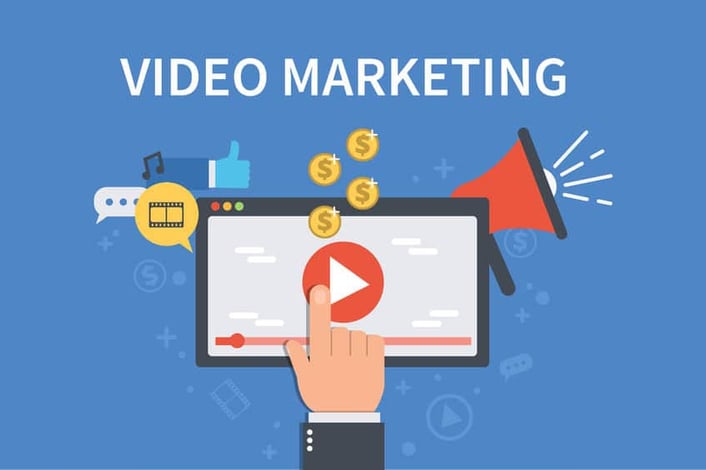 It says a lot that the most successful marketing campaigns using video have been viral ones. Provide a reason why, backed by a strong narrative and good video production and there is no reason why your marketing campaign cannot have millions flocking to engage with your content. VidOps can help you with that. From concept development to editing the final product, VidOps can provide the expertise to help you achieve your content creation goals from advertising to internal training videos.