VidOps Client Subly raises $1m in Seed Rounds
Subly proves that accessibility and global outreach don't need to be time-consuming or costly. Founded in 2018 by Holly Stephens, the company is passionate about making subtitling, translating, and transcription an easy step for any business and their video content. When the team approached VidOps, looking for a promotional video to support their branding, we knew we had to be a part of it.
About Subly
Born from Holly's extensive background in marketing and tech, Subly aims to automate the process, speeding up the creation of video content and widening your outreach with ease.
Founded in 2018, and launched in 2020, the team saw their first revenue as a startup rapidly. With an intuitive product that appeals to a wide range of businesses and perfectly crafted branding, the company saw quick growth that has already resulted in 700,000 users worldwide.

To keep up with the demand for Subly services, the company decided to open up a seed round for investment in 2021. This new injection of funds would boost original investments from backers and global investors (including the noted AI Startup Incubator and Wayra Telefonica Innovation programmes) and support Subly's ambitious growth roadmap.
Subly's Achievements
To accommodate their rapid growth in 2020, Subly opened their seed round early.
On closing the round in June 2021, Subly reported investments had reached a staggering £750k ($1m) in an incredibly short period of time.
CEO Holly Stephens released an ecstatic announcement through the company website and newsletter stating:
"This funding will fuel the next stage of our growth, to take Subly even more global, and grow our community of 60,000 users, and 6000 businesses even further."
When a company has such a clear ethos of accessibility and community, combined with a strong brand identity and astonishing work ethic, it's clear why investors responded.
Our Work with Subly
As a business that not only embraces but promotes video content, Holly and the team knew that they wanted a promotional video to clearly communicate the benefits of Subly to prospective investors and clients, that could also be shared on their social media channels
(That's where we came in!)
With a crystal clear concept for their branding, the team wanted a video that could sit within their current output, whilst still showcasing the USPs of the product and the benefits of their services.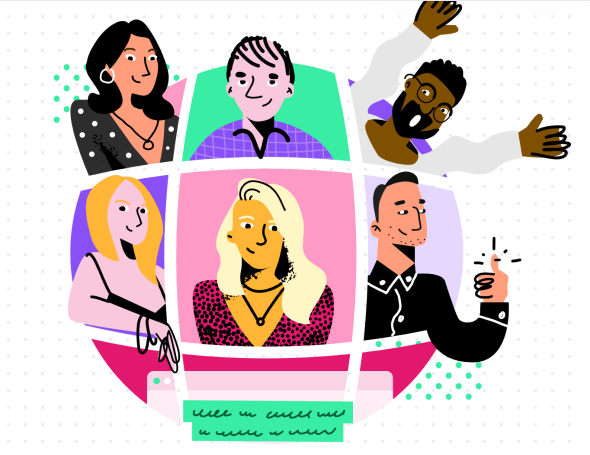 Standing out from the background, hooking potential investors, retaining the tone of voice and personality of the brand; it can be difficult for businesses to strike a balance, especially with a set budget.
The Video
Brand narrative and tone of voice play a huge role in the success of a marketing campaign and shouldn't be forgotten when striving to reach different audiences.
When Holly and the marketing team brought the original ideas to VidOps, it was no surprise that they had a clear concept in mind. With their CEO coming from a brand management and marketing background, the tone of Subly's outreach is clear.
We wanted to focus our efforts on retaining their fun, spirited brand narrative, whilst evoking the measurable benefits of the product to reach a business-minded audience.
Opting for live-action to stand out from Subly's in-house animation, we created a quirky, charming narrative that focuses on the seamless ease Subly provides, and the innumerable benefits it offers to content creators.
Our video for the brand hones in on the unique personality of the company, whilst spotlighting the solutions it provides to specific pain points for marketers.
The final product was powerful in its messaging, whilst remaining approachable and light-hearted.
---
Our journey with Subly is just one example of how video content can establish brand awareness and communicate your message to the audiences you need.
We're incredibly proud of the results we generate for our clients. No matter what goal you have, we will tailor our commercial production services to tell your story, complement your branding and champion your services.
Want to start generating big results, just like Subly? Book a consultation call today.