Any company with any budget should feel empowered to take advantage of video content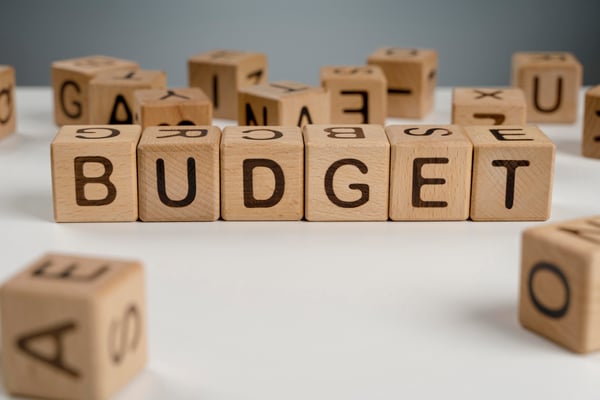 If you are a small business you don't need to be afraid of creating video content, there are plenty of tools that make the video creation process easy and are there to support you.
Regardless of your budget, you will find that some content marketing agencies and production companies understand the struggle that visual content creation can be for a small business where often you don't have a dedicated team or big budgets to support your content creation efforts. At VidOps, we integrate our producers into your team as you get you started on your visual content creation journey.
Now that you know that you are ready to start your video marketing journey we invite you to learn more about different types of video content and the different elements that can change the course of your marketing strategy.
Before introducing you to the three most used types of content used by small businesses, it's important to highlight that according to research from the folks at HubSpot, 54% of consumers want to see more video from marketers in the future. So if you haven't started investing in video, now's the time!
1. Promotional Video
This is the first impression you will make and probably the one that will be remembered by your customers, it will increase your brand awareness, sales possibilities and make your business look legit and professional. And before you start to worry about your budget or having to sort a big production to create a promotional video we have great news for you: You don't need to break the bank to make an effective video!
Appeal to viewer's emotions and explain how your product or service can make your customers lives easier, better, more fulfilling — whatever the case may be.
Testimonial Video
If you have clients, you can ask them to record a testimonial video to spread the word about your brand. One of the oldest marketing methods is word of mouth and it is still one of the most effective ways to land new customers.
"The best advertising is done by satisfied customers."
― Kotler, Philip
A testimonial video will bring together the best of your business from your customers view and canwill be used as an influence message to potential clients.
3.Animation Video
Definitely one of the most popular with our customers, an animation video will make your product or services shine. Animation videos can be the answer to many questions: How do I explain my services to my customers? Or How do I show all the attributes of my product or the variety of my services to my customers?
Animation Videos are a rich, fun, beautiful and a powerful tool when it comes to storytelling your best sides to your customers.
Visual Content is key to business growth, whether your resources are big or small you can count on visual content to tell your story through different channels pretty easily. Short or long formats are going to help you when telling your message, it will help you to build trust, establish credibility, and show the market that you are a professional and smart business.
We recommend you to take a minute or two and have a no-strings-attached chat with one of our creative consultants to get more information about how we can support you on this journey, we are here and ready to offer you advice and help your business grow.