Any company with any budget should feel empowered to take advantage of video content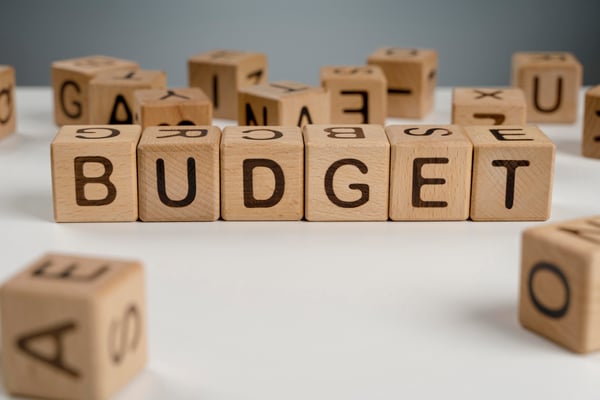 "54% of consumers want to see more video from marketers in the future."
― HubSpot
Are you preparing to start your video journey?
If you are a small business you don't need to be afraid of creating video content. A small budget can still be used effectively to create fantastic content, you just need to understand where your money is best spent to generate a high ROI.
At VidOps, we love working with small and new businesses to establish a video strategy that works; no matter the size of the company, or how tight the budget can be.
We're passionate about finding solutions for all businesses and integrate our producers into your current team, to support your content creation efforts.
In this article, we're highlighting the most effective types of content used by small businesses.
Empowering you to learn about the different elements across video genres can change the course of your marketing strategy - helping you make cost-effective decisions that benefit your growth and your bottom line.
1. Promotional Video
A promotional video should be a priority for any small business.
This is the first impression you will make and probably the one that will be remembered by any potential customers.
Boosting brand awareness is integral to your continued growth and success, and a promotional video can do a lot of the legwork for you.
By establishing who you are, what you can offer, and showcasing your brand personality to customers, a promotional video is a perfect introduction.
Appeal to viewer's emotions, illustrate your unique sales points, and how you offer what others can't.
This type of video won't need to break the bank but can be one of the most effective tools in a marketing manager's arsenal. If you can only budget for one video, you can't go wrong with a promo.
2. Testimonial Video
Nothing communicates your strengths like a satisfied client.
One of the oldest marketing methods is word of mouth and it is still one of the most effective ways to land new customers.
"The best advertising is done by satisfied customers."
― Philip Kotler
By bringing a previous or current customer on board to record a testimonial video, you can spread the word about your brand, by simply showcasing their experience.
A testimonial video will bring together the best of your business from a customer's point of view. This organic feedback is a highly effective way to influence potential clients.
3. Animated Video
Definitely one of the most popular services with our customers, our animation services will make your business shine.
Animated videos are the answer to many questions:
How do I explain my services to my customers? How do I show all the attributes of my product or the variety of my services to my customers? Can we achieve a high-quality production on a tight budget?
Animated videos are a fun, and powerful tool when it comes to communicating your brand narrative to your customers. They also benefit from a quick turnaround and can be produced at low cost.
Visual Content is key to business growth, whether your resources are big or small you can count on visual content to tell your story through different channels.
Regardless of the format, a well-produced video will help you directly communicate to your audience - in a way traditional media simply can't.
It will help you to build trust, establish credibility, and show the market that you are a serious competitor.
If you want to start your visual content journey, get in touch for a chat with one of our creative consultants.
We're always ready to provide more information on how VidOps can support your business goals, and generate the growth you deserve.